Posts in category
Archive
---
A discussion on how it's been feeling as though we dwell in the space between worlds. the Magdalene pointed out that our actions every day might be considered to be fulfilling our mission. She spoke on Heavenly Blessings about the power of ritual and how we may be overlooking our daily tasks as being so.
On our Saturday Conference Call Jesus gifted us with Passion: "I ask each of you to allow this either re-ignition or deeper ignition of passion, not only for the unfoldment but for yourself, not only what you think of as your divinity, but every fiber of your being."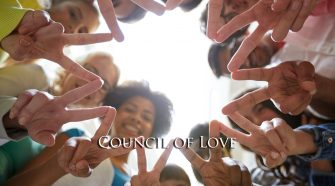 Increasingly, individual channels are having messages of global impact. This is one such reading with Andrew Eardley. Archangel Michael shares his guidance of what comes after this chaos of the current download of energies from the Mother's legions.
Listen to this incredibly important channel, which is why I'm not waiting for the full transcript. In our last show the Buddha referred to an current energy download stronger than ANYTHING we have ever experienced on Earth. Archangel Michael elaborates. Listen!