Posts in category
Cities of Light
---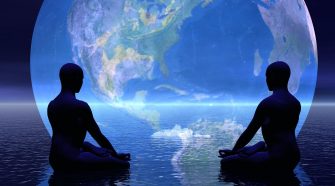 The subject of the Cities of Light is re-emerging with vigor. As background for your understanding of these magnificent Cities of Light I offer this earlier channeling which still stands front and center in this unfoldment. For a further update tune into the Love+ podcast this Thursday on SpiritBroadcast.com. I hope you enjoy this amazing …
Linda's Spirit Quest & The Fall Equinox Gathering I am going on an amazing spirit quest and am inviting you to join me for the Fall Equinox portion of that journey. We will come together in the sacred stone circles of Avebury and Stonehenge on Sept 22nd and 23rd to anchor the Cities of Light …
God bless Steve Beckow for translating my morning walk into something truly worth sharing! Linda Dillon was walking her pet dog, Eliza, when she looked up and saw the mothership, the Neptune, on the horizon. She whipped out her iPhone and took a picture.
My Silver Flame is to light your way through darkness. There are many times when the darkness is of your own heart and certainly of your own mind, your mental body and yes your emotional body. There are many dark corners that you have not dared to look into. And I wish to help you …
Another amazing channeling from the annual Sedona Gathering. A chat with Zen Zuriah, future inhabitant of the Cities of Light, including questions and answers.  A must read.