Posts in category
Podcast
---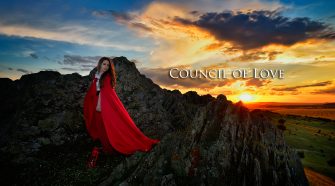 I come to revivify all of you, to engage you in the topic of love. As I have said to thee before, beloveds, you are entering into a new realm of existence. Hour with an Angel  –   June 6, 2017 Linda Dillon:  Channel for the Council of Love Steve Beckow:  Host, InLight Radio …
A discussion on how it's been feeling as though we dwell in the space between worlds. the Magdalene pointed out that our actions every day might be considered to be fulfilling our mission. She spoke on Heavenly Blessings about the power of ritual and how we may be overlooking our daily tasks as being so.
Listen to this incredibly important channel, which is why I'm not waiting for the full transcript. In our last show the Buddha referred to an current energy download stronger than ANYTHING we have ever experienced on Earth. Archangel Michael elaborates. Listen!
"All of the Universe  is patterned on the Mother, the Father, and the One." An incredible channel by Linda of Albert Einstein on the patterning of the universe. Seminal ground-breaking work.
In a previous recording, Lord Maitreya helped us explore the essence of love, this most difficult and yet ubiquitous substance that is at once the universal building block, glue and solvent.