Posts in category
Nova Earth
---
For years I have wanted, and been guided, to create a portal where a global conversation about spiritual matters – matters of the heart, could be openly, freely and joyously discussed. Today this dream takes form! Welcome to the Council of Love Nova Earth portal, complete with a social media element to express yourself!
Archangel Michael: We are asking you, pleading with you, to bring the fullness of your attention, of your focus, of your very core and heart, mind, spirit, body to this. I am asking you to do it morning, noon, night, and to carry that breeze, to carry that firm declaration, intention, everywhere you go. It …
Yeshua has guided me this wonderful Easter morning to post this message from 2007. It's amazing how the channelings are timeless and how appropriate this sweet message from Jesus Sananda about the continuity of life and Love is right now. Enjoy!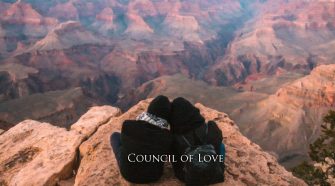 I come to speak to you this day not of throwing off the shackles of oppression, but to remind you that the shackles of oppression are but an illusion of the old 3rd reality. It is time to step forward and declare yourselves as free, as independent, as clear and functioning spirits of One…
For our angel friend, Andreina Womutt. R.I.P. We will miss you but find you again in the Universe.
You came into that family to be the beacon and the carrier of love. It is that simple. And you came into that configuration, whether they were absolute strangers or beings that you had traveled with time after time after time, you came in because there was an opening and an agreement that those who …
Gaia came to me in in all the splendor of her sacred silence. The sacred silence that we often don't listen closely enough to hear – the long rolling waves in the middle of a majestic ocean, the silence of the forest before the birds awaken, the silence of an autumn leaf turning from gold …
Greetings, I AM Mary, Universal Mother, Mother of All, Mother of you, Mother of nurturing, Mother of change, Mother of consistency. There is nothing more necessary right now in your time and space, my beloved ones, than the nurturing of your Divine Feminine within and without.