Posts in category
St. Germaine
---
In preparation for sailing smoothly through the Shift the Council of Love is conducting a 2-hour broadcast for the initiation or re-initiation into the Violet Flame of St. Germaine and the I AM Presence.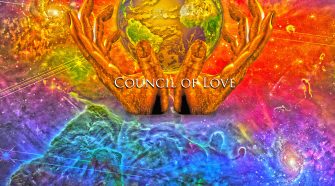 Gaia is preparing herself for the reception of new energies, certainly new inter-dimensional energies, but she is also preparing to receive visitors, your star brothers and sisters.
"I share with you this role of Keeper of the Violet Flame. I entrusted it to you millions of years ago in Atlantis, and I entrust it to you again today….Use it to activate and quietly heal."
I am re-posting this today as a memory-jogger to heal the oil spill in the Gulf of Mexico. Our waterways, oceans and wildlife, indeed our very food chain is threatened. And it's up to us to do something to heal this – together. Since the incident, Mother Mary has been guiding us to love everything …
St. Germaine reminds us "…that the role of the teacher is to be the student, is to be in ever present awe of what is possible, and to allow that to flow through you into others whether it is as words or touch or simply transmission, it matters not." He speaks of "choice" as a …
St. Germaine speaks about stepping forward as healers now and healing the heart, the emotional and mental bodies, Gaia, war and destruction, and the war within.
Greetings, I am St. Germaine, Keeper of the Violet Flame and Keeper of the I AM Presence. I am pleased to step forward this day and to speak with you my friends, my loved ones, my colleagues, my teachers, my healers, my channelers. You are my armada, and you are steering a course of healing …
A strong message from St. Germaine on the meaning and purpose of his gift of the Violet Flame – a must read.