Posts in category
Strategic Peace Initiative
---
Send an aspect of yourself, not a physical aspect, but a mighty warrior aspect of yourself – not to partake in the melee, but to simply be the beacon of peace, the beacon of love, the beacon of hope in at least one of these upheaval war-torn places. An Hour With An Angel   December 12, …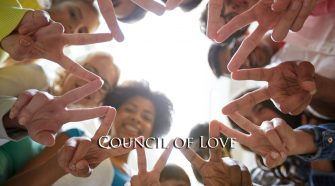 Increasingly, individual channels are having messages of global impact. This is one such reading with Andrew Eardley. Archangel Michael shares his guidance of what comes after this chaos of the current download of energies from the Mother's legions.
This is a re-print from Portal 2012 – an invitation for all of us to step forward to make a difference – please join us! xxxx Linda TIME SENSITIVE! MAKE THIS VIRAL! Meditation for Europe There has been a recent development in Europe that needs our urgent attention. The refugee crisis in Europe has …
Today during our Saturday Conference Call, we had an inspiring conversation regarding the Syrian refugee situation and the role that ISIS is playing on the world stage. After much discussion, the group decided to take action, to do our part in helping with those situations by going to the 13th Octave and sharing Peace and …
Archangel Michael is our guest for a special An Hour with an Angel:
Last night I went on a crying jag. After a pleasant enough evening I went to bed and the tears started to come – gushers the likes of which I don't think I had experienced since Mummy died. Gasping, gut wrenching sobs, drenching me and my pillow, a boohoo that wouldn't stop.