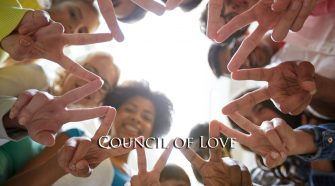 Increasingly, individual channels are having messages of global impact. This is one such reading with Andrew Eardley. Archangel Michael shares his guidance of what comes after this chaos of the current download of energies from the Mother's legions.
"All of the Universe  is patterned on the Mother, the Father, and the One." An incredible channel by Linda of Albert Einstein on the patterning of the universe. Seminal ground-breaking work.
I've understood Ascension all wrongly. I've assumed that, ascending, I will have gone elsewhere, to another world, to a higher-vibrational world that is not here.That isn't at all how I understand Ascension now.
Why are core issues so important? Well, imagine a small motorboat with a 2,000-pound anchor lowered into the water. It's not going anywhere. Core issues as Linda Dillon calls them, or root vasanas as I've called them in the past, are like 2,000-pound anchors on us. As long as we don't get them up and …