Posts in category
Mother Mary
---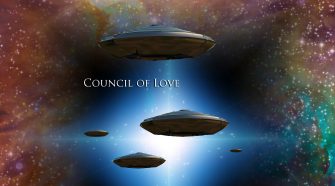 My request to you is to continue and to build more Cities of Light. These are the places the interdimensional anchorings have already taken place. These are the places that with you form the foundation and hold the energy for Gaia and for the Universe for this Shift to take place…
"Feel the deep joy of being alive, being alive at this time, being alive on Gaia, and being alive as my beautiful agents and angels of change"
These are the messages of Mother Mary and Gaia on Healing Japan and Terra Gaia.
Universal Mother Mary speaks of co-creation and the power of creation and answers our questions of long ago. "Mother, how will I know when it is done? How will I know when I can set it aside and I have done everything?" And I said to you, 'Dear hearts, stop before the point of exhaustion'….Part …
The gift of the pink diamond of the complete anchoring of our unique wholeness has been bestowed upon us by Universal Mother Mary beginning Dec. 4, 2009.
Universal Mother Mary speaks on her inspiration of birthing this planet of Love, of her inspiration this day "to anchor you more fully, more deeply, more wholly within your essence of your Pink Diamond," and of how she wishes you to think about inspiration, "inspiration that is given to you directly from the Holy Spirit…I …
Sometimes we think 'I know I am loved but I do not feel cared for'…
Milagros are symbols of miracles and it is you claiming your birthright, and it is you co-creating with us what your heart desires…