On June 10, 2016, I had a reading scheduled with Linda, to speak with my Guides. For the second time now, in recent years, instead of being greeted by the familiar voice of one of my Guides, I was greeted by another familiar voice that said "Greetings, I am Michael." Michael         Greetings, I am Michael, …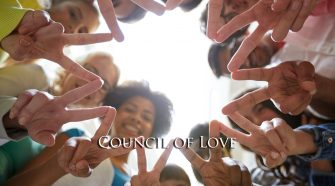 Increasingly, individual channels are having messages of global impact. This is one such reading with Andrew Eardley. Archangel Michael shares his guidance of what comes after this chaos of the current download of energies from the Mother's legions.
"All of the Universe  is patterned on the Mother, the Father, and the One." An incredible channel by Linda of Albert Einstein on the patterning of the universe. Seminal ground-breaking work.